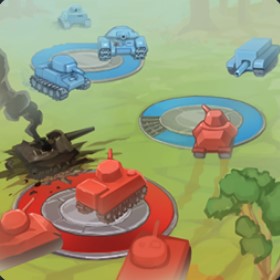 Description:
Stug.io is an exciting multiplayer online game that will test your strategic skills and reflexes. In this fast-paced action game, you will enter a virtual battlefield where you will compete against players from all over the world in an epic battle for dominance.
Gameplay
Upon entering the game, you will be able to choose from a variety of unique characters, each with their own special abilities and attributes. Once you have selected your character, you will be thrown into the battlefield, armed with only your wits and an array of weapons.
Using the intuitive controls, you must navigate through the map and engage in intense combat with other players. The objective is to eliminate as many opponents as possible while staying alive. The more kills you get, the higher you will rank on the leaderboard.
Features
Real-time Multiplayer
Stug.io offers a seamless online multiplayer experience, allowing you to compete against real players in real-time. Test your skills against opponents from around the globe and prove that you have what it takes to be the best.
Customizable Characters
With a wide range of characters to choose from, you can personalize your gaming experience by selecting the one that suits your playstyle. Upgrade your character's abilities and weapons to gain the upper hand in battles.
Unique Weapons
Stug.io offers a vast arsenal of weapons for you to wield. From powerful assault rifles to devastating explosives, there is a weapon for every combat situation. Experiment with different loadouts and discover your favorite weapon combination.
Challenging Maps
Explore a variety of meticulously designed maps that offer unique gameplay mechanics and strategic opportunities. From tight corridors to open spaces, each map provides a different challenge that will keep you on your toes.
Join the Battle
Are you ready to test your skills in this action-packed multiplayer game? Join the battle in Stug.io and prove that you have what it takes to emerge victorious. Gather your friends or play solo, and dominate the battlefield.