About Witz.io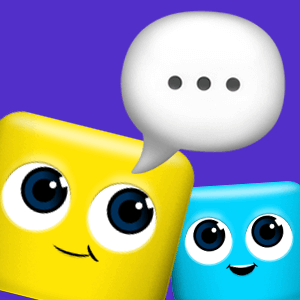 Description:
Witz.io is an addictive online multiplayer game that will test your knowledge and wit. It is a combination of trivia and strategy where players compete against each other to prove who is the smartest. The game features a wide range of categories for players to choose from, including sports, history, science, and much more.
Gameplay
Objective: The objective of Witz.io is to answer as many questions correctly as possible to earn points and climb the leaderboard.
Trivia: In each round, players are presented with a series of multiple-choice questions. The questions vary in difficulty and are designed to challenge your knowledge in various categories. Answering a question correctly will earn you points, while a wrong answer will cost you points.
Features
Customizable Avatars
Create your unique avatar: Witz.io allows players to create their own avatars, choosing from a wide range of customization options, such as hairstyles, clothing, and accessories. Show off your style and stand out from the crowd!
Friendly Tournaments
Compete with friends: Witz.io offers the option to create private rooms and invite your friends to join. Compete against each other in a friendly tournament, showcasing your trivia knowledge and outsmarting your pals.
Global Leaderboard
Climb the ranks: Every time you play Witz.io, your performance is recorded on the global leaderboard. Aim to surpass other players from around the world and secure a spot among the top ranks.
How to Play
Sign up: Create an account or log in using your existing credentials.
Choose a category: Select your preferred category from the available options.
Answer questions: Read each question carefully and choose the correct answer from the multiple choices provided.
Earn points: Rack up points for every correct answer and aim for a high score.
Climb the leaderboard: Compete against players worldwide and strive to be the best.
Do you have what it takes to dominate the trivia world? Join Witz.io now and put your knowledge to the ultimate test!
Managing your character or object within the Witz io generally involves using the keyboard (e.g., WASD for movement) and the mouse (for aiming and performing actions). You can also access additional control buttons and settings through the in-game menu.